Back
Successful trial of Remote Control skip loaders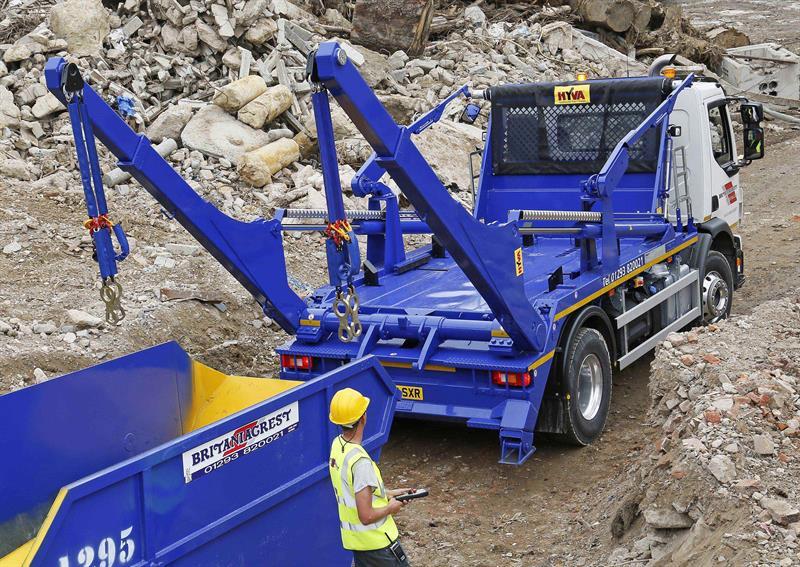 New fully remote controlled Skip Loaders have been proving a real hit with the team!
Britaniacrest Recycling has enlarged its fleet of fully remote control Hyva skiploaders, citing operating safety and vehicle productivity as key factors in its decision.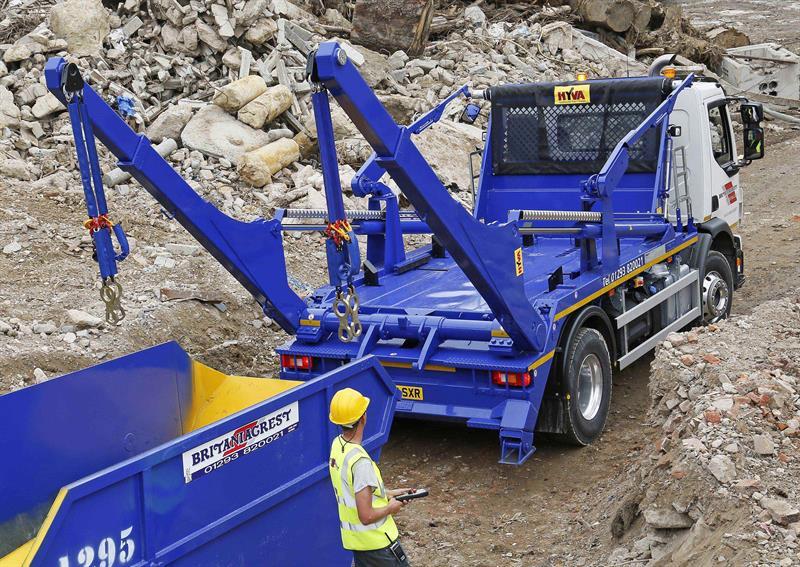 The new additions to the fleet are mounted on 18 tonne GVW Volvo FE Chassis, with skiploader functions, including the sheeting system, controlled from a lightweight handset.
Little bigger than a TV remote, the 'handy' controller makes the skiploader loading/unloading cycle considerably quicker than using traditional, fixed position side-mounted levers, says Hyva. It also gives the driver full 360-degree visibility around the truck, so reducing the likelihood of accidents or damage.
"Hyva's remote control Handy system is a big step forward," says Britaniacrest director Richard Foss. "It's especially valuable in situations where you don't have a banksman behind the vehicle, as well as with domestic skip deliveries where access and the available space for delivering skips are usually much more limited."
Britaniacrest's new trucks also feature Hyva's fully adjustable skip clamp system.
"At any stage in skiploader technology, Hyva is ahead of the rest," says Richard Foss.
"The key issues in operating any type of equipment in as hard an environment as ours are reliability, durability and low upkeep costs. For us, Hyva skiploaders on Volvo chassis are the ideal combination."